PUNTOZERO is a team of experts, able to help you take advantage of the opportunities of additive manufacturing by designing the engineering design paradigms for the different additive manufacturing technologies.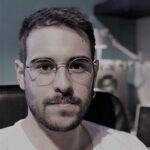 Francesco strongly believes that nature driven-design is the future of design and engineering. With a master in materials and nanotechnologies engineering (@Politecnico di Milano) and a background in mechanics, he started his career as a project manager in a 3D service. With a lattice structure specialization, he understands that a new way to approach design can be the key to unlock the potential of additive manufacturing. For this reason, has decides to co-found PUNTOZERO.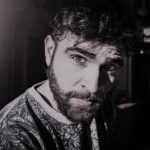 Ivan is an engineer who can hardly think inside the box. He believes that every design needs to start from the analysis of the physical phenomenon. With a master in Additive Manufacturing engineering (@Politecnico di Torino) and a background in mechanics, he started his career as an application engineer in a 3D service. Expert in Topology optimization and Generative Design, he can make complex things working in the real world. For his passion and belief in AM he decided to marry the PUNTOZERO cause.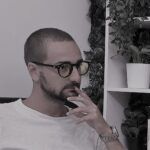 A wide university education path @Politecnico di Milano, ranging from vehicle mechanics to an MSc in materials and nanotechnologies. Important experience gained during the years spent in Formula SAE and working 2 years deep in the Additive Manufacturing world: skills in problem solving, relationship with customers, sponsors and suppliers, teamwork and communicative abilities. Technical knowledge in automotive, industrial, sports mechanics and motorsport engineering field.
Being a curious person who learns fast, the desire is to work finding innovative solutions to the countless challenges that current technologic landscape offers to those who want to play the game… and that's the idea behind PUNTOZERO.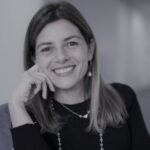 Simona has always worked in marketing after her degree in economics. In over 15 years of experience she has seen tools and ways of communicating change and today thanks to her deep knowledge of  Additive Manufacturing world she applies her skills to this context. 
The additive world is still an unexplored world, the deep knowledge of the potential of AM combined with specific skills in strategic marketing can create development and exchange of knowledge for all industries.